PowerUp Conference
Our partners, Laurenz W. Vuchetich and Tomislav Sadrić participated in the PowerUp conference, organized by E.ON Hrvatska, at the inspiring Museum of Contemporary Art, Zagreb.
Key experts from the energy sector presented their views on finding solutions for a faster green transition in the Croatian energy market. Urging challenges of transitioning to renewable energy sources were discussed, as well as possible solutions for better energy efficiency, increased independence, and reduction of CO2 emissions.
We thank E.ON Hrvatska for the meticulous organization and the invitation.
The E.ON Group is one of Europe's largest operators of energy networks and energy infrastructure and a provider of innovative customer solutions for 50 million customers.
More information about the conference: https://lnkd.in/eJS3UYmF
For more information
please contact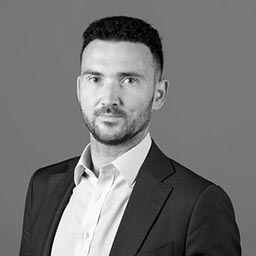 +385 (0)1 5626 001
laurenz.vuchetich@bdvlegal.com
+385 (0)1 5626 001
tomislav.sadric@bdvlegal.com